Diapositiva {CURRENT_SLIDE} de {TOTAL_SLIDES} - Buscar por Red
About HTC U11
Showing slide {CURRENT_SLIDE} of {TOTAL_SLIDES}
Introducing Edge Sense, optimizing phone interactions.

With Edge Sense, you go beyond a touch screen. With a stunning 3D liquid glass surface, pure audio with noise cancellation, and water resistance, HTC U11 sets a standard of what you can expect from a smartphone.

Reflects brilliantly.

The liquid glass surface uses Optical Spectrum Hybrid Deposition. By layering highly-refractive precious minerals across the phone's back cover, you get vivid colors that transform light with every movement you make.

Symmetrically slim from every angle.

The seamless curved look of HTC U11 has a unique all-around 3-axis symmetry, making it slim no matter which way you hold it. With 3D glass on both front and back, it's not only beautiful but more secure and comfortable to hold.

True-to-life color. A pure viewing experience.

HTC U11 has a 5.5 inch 3D glass screen designed to preserve the authenticity of the image. With our best display and true-to-life color reproduction, we provide you a purer full-framed viewing experience.
eBay has provided more information about this product above and is not affiliated with or endorsed by HTC.
Price Trends
HTC U11 - Price Used
Used Price*
from $119 to $138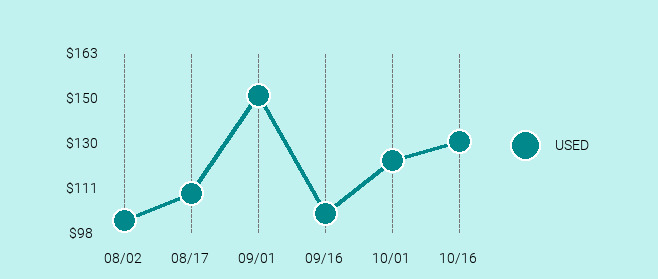 *The average sold price is calculated based on "Buy It Now" items sold within the 90 day period described above (excluding shipping and handling). Each interval represents a 15 day period. There is no guarantee that items will always be listed at a price within the provided range.
Compare Similar Models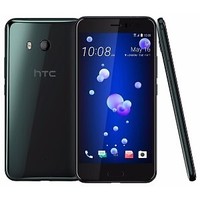 HTC U11
Operating System
Android 7.1 (Nougat)
Resolution
2560x1440 pixels
Internal Memory
ROM: 64GB/128GB , RAM: 4GB/6GB
CPU
up to 2.45 Ghz Octa-Core
Showing slide {CURRENT_SLIDE} of {TOTAL_SLIDES}
Top 5 High ratings
Top 1 Low rating
I have some nitpicks, but it's a really nice phone.

Its a really good phone. It basically takes what the HTC 10 had and improves upon it. I really like Edge Sense. It's a nice way to use the camera. Speaking of the camera, it's a really good quality camera. It's better than the HTC 10's for sure. The Sense launcher could have used some sprucing up. They've been using the same design for the phone/contacts/people/messaging apps for a couple phone generations now. The battery capacity could be a bit better. Overall, a great product.

Verified purchase: Yes

Great phone

Great phone for the price. Runs 8.0. 15 mp camara. No 3.5mm headphone jack which is a bummer. Gotta buy an orignal connector . Generic ones wont work. Phone is fast. Battery is not as good as the 10. About 20 hrs. I love htc though. Best android phones on the market imo. If you want a current phone around $200 this is the way to go.

Verified purchase: Yes

Beautiful and fragile

This is sucha beautiful phone, slim and smooth. Not too heavy and is large enough to fit perfectlyon the palm of your hand., It's processing speed is excellent, but what I love the most is the picture quality., The sound is what you would expect from HTC, crisp and loud., Do buy a case to protect it, preferably clear so you can see the glass finish. I had the misfortune of droppingit at an angle and it obviously cracked.

Verified purchase: Yes

Awesome phone, better than others at half the price!

Most people don't know much about HTC, and it's too bad. This is a beautiful phone with all the features of its competitors and more. From the edge squeeze to the awesome camera to the stunning speed and quickness, this is a very well rounded phone. If you are trying to decide between this or other ones like the s8 or v30 or even the iPhone X, give this one a try! You won't regret it. I have no cons to display, except for maybe the lack of always on display like the s8. Also, good luck trying to fine a good screen protector. Most are poor reviewed. IQ shield did the best job for me., So, give it a whirl! Take it from me, some random dude on the internet.

Verified purchase: Yes

HTC U11 excels as a top tier smartphone

HTC remains underrated as a smartphone maker and continues to design great phones. The battery life is exceptional, the screen is vivid, no bloatware with the included software, and the fit and design are fantastic. HTC also supports aftermarket modification of their phones, something Samsung and Apple do not.

Verified purchase: Yes