Diapositiva {CURRENT_SLIDE} de {TOTAL_SLIDES} - Buscar por Red
HTC 16

De Reino Unido

Brand: HTC

Model: HTC 10

Network: Unlocked
About HTC 10
Showing slide {CURRENT_SLIDE} of {TOTAL_SLIDES}
Inspiration realised in metal.

From the chamfered contour to its dual-textured finish and quality construction, to getting the perfect click from the power button, every element of HTC 10 was designed.

Next generation camera.

HTC 10 has improved innovations like the world's first OIS front and back, 12 million UltraPixels, and faster laser autofocus.

Brilliant Hi-Res audio.

HTC 10 sets a high standard in sound quality with its brand new BoomSound Hi-Fi edition speakers, Personal Audio Profile and Hi-Res audio earphones.

Off the chart performance.

With HTC 10, apps launch faster and run smoother, the screen reacts instantly to your every touch, working together seamlessly.
eBay has provided more information about this product above and is not affiliated with or endorsed by HTC.
Price Trends
HTC 10 - Price Used
Used Price*
from $60 to $101
*The average sold price is calculated based on "Buy It Now" items sold within the 90 day period described above (excluding shipping and handling). Each interval represents a 15 day period. There is no guarantee that items will always be listed at a price within the provided range.
Compare Similar Models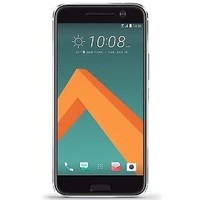 HTC 10
Operating System
Android 6.0.1 (Marshmallow)
Resolution
2560x1440 pixels
Internal Memory
32/64 GB ROM, 4 GB RAM
Expandable Memory
up to 512GB
Showing slide {CURRENT_SLIDE} of {TOTAL_SLIDES}
Top 5 High ratings
Top 2 Low ratings
Happy with phone

This was the first time I purchased a used unlocked phone and I am more satisfied than I expected. I did a lot of research on this particular phone to make sure it was the one I wanted. The only thing that was disappointing was the battery life. Based on reviews I read about the phone I expected the battery to last a good while but it does not last a full day, but because the battery life was not my selling point this it's not a big deal to me. The phone came to me with very minor wear and tear and I was able to transfer all my information and activate the phone fairly easy. The ease and speed as well as size of the phone or is exactly what I expected and what I was looking for. I have to say that this was the first eBay purchase that I didn't have to return or get my money back for a faulty product.

Verified purchase: Yes

This phone is nice-

BUT I wish I would have waited to get a pixel. I'm an HTC fan, but there is a couple of things that could have been better on this model. One is the SD card thing. You can read about it online, but basically you can't move stuff to the SD card, it is considered internal storage and used when the phone decides to start using it. Also, I loaded up my pics, and even though I chose not to use the "cloud" for picture storage....the phone took them anyway. I'm also having printer driving issues, but that's probably something I'm doing wrong. Good looking phone.Warning-this seller won't leave feedback.

Verified purchase: Yes

Great sleeper phone!

The people at HTC need a better marketing department. This is a great phone and has wonderful battery life compared to the S6 phone it replaced. The phone is speedy and quick to respond. The fingerprint sensor is so fast it still surprises me. I end the day with an average of around 50% battery remaining after using the phone all day. Some days it gets down to 30% but those are heavy use days. Video and camera are great, call quality is wonderful, and it's unlocked so I can choose my carrier. I couldn't be happier!

Verified purchase: Yes

Best Overlooked Phone of 2016

The HTC 10 is an excellent phone overall. The screen size is perfect for me coming from the Samsung Note series of 5.7 since the note 3. I've always had a Samsung Note series of phones and after the Note 7 recall I wanted to try something new. HTC was the one brand I trusted after Blackberry went under. I'm glad I came back to see what they've been doing after all these years. The UI Android sense skin is great. The phone is snappy, responsive and doesn't have any hiccups. When it comes to customization HTC has plenty of offerings with wallpapers, themes, icons and notifications. The screen display is vivid and text is crisp. The cameras offer great and clear images with back and front facing camera image stabilization. The battery life is average but with Qualcomm Fast Charing 3.0 I can't complain. It comes with a compliant version of that charger right out the box. You'll need an extra USB type C cable if you plan on using the phone while you're put if you need some extra battery life on the go.

Verified purchase: Yes

Super Fast

Great phone. I used to have the HTC M8, and now I've upgraded to the HTC 10. I'm impressed, amazing screen resolution and it's processor is fast enough to push just about anything to the max. Great multitasking for those who use business apps. The finger print sensor is a nice addition and works very quickly. I can wake up the screen and log in almost instantly just by putting my thumb on the sensor. Since my work requires full device encryption, I got very tired of having to type in my pin every time to unlock the phone. Antutu benchmark test placed me in the top 10. Very fast and great if you use remote control apps for remote administration of servers and computers. Switching between apps is quick and seamless., , Only downside: I wish they left the power button on the top instead of the side. It's now under the volume buttons. Seeing as I no longer use it with the fingerprint sensor for waking the phone up, I'd rather it be out of the way. Not a big deal though.

Verified purchase: Yes