About DJI Phantom 4 Advanced
Showing slide {CURRENT_SLIDE} of {TOTAL_SLIDES}
Phantom 4 Adanced.

On the Phantom 4 Advanced, an upgaded camera is equipped with a 1 inch 20-MP sensor capable of shooting 4K/60fps video and Burst Mode stills at 14 fps.

5 vision sensors.

The dual forward vision sensors can see up to 30 meters in front, enable auto brake, and hover or detour in front of obstacles within a 15-meter range.

Intelligent flight.

With Draw, simply draw a route on screen, and the Phantom 4 Pro will move in that direction while keeping its altitude locked.

Flight performance.

The Phantom 4 Advanced is able perform with three main flight modes: Position, Sport and Atti, each suiting different flying and recording styles.
eBay has provided more information about this product above and is not affiliated with or endorsed by DJI.
Price Trends
DJI Phantom 4 Advanced - Price Used
Used Price*
from $477 to $1103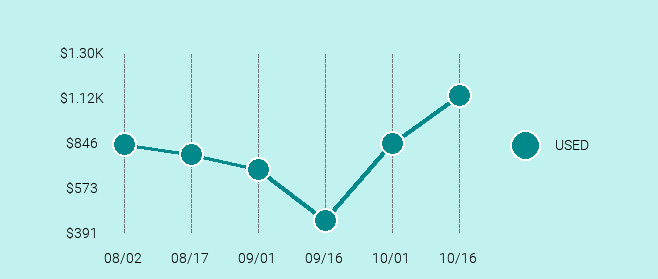 *The average sold price is calculated based on "Buy It Now" items sold within the 90 day period described above (excluding shipping and handling). Each interval represents a 15 day period. There is no guarantee that items will always be listed at a price within the provided range.
Compare Similar Models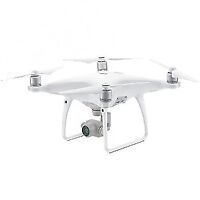 DJI Phantom 4 Advanced
Camera Type
Interchangeable Camera Drone With Camera
Video
4K@30fps, 2.7K@60fps, 1080p@120fps
Image Stabilization
3-axis Gimbal
Maximum Video Bitrate
100MBPs
Showing slide {CURRENT_SLIDE} of {TOTAL_SLIDES}
Top 10 High ratings
Top 2 Low ratings
Less expensive alternative to the Pro model

Nice drone, It's a good alternative to the Pro Model. Same camera as the Pro model only difference is rear and side obstacle detection.

Verified purchase: Yes

Drone

Had a little problem programming to controller, but with DJI help, upgrading firmware, got it all working great.

Verified purchase: Yes

Super Easy to Fly!

Great drone. It is my first one and I love taking videos and pictures while in flight.

Verified purchase: Yes

excellent buy

very well taken care of and a great buy thanks

Verified purchase: Yes

Phantom 4 Advanced

Does what it should and provides nice images and video

Verified purchase: Yes

Awesome product

These are the best drones on the market

Verified purchase: Yes

AAA product

Great product love Easy to use

Verified purchase: Yes

Great drone for a competitive price.

Really enjoying the drone!

Verified purchase: Yes

Quality product

Great drone. Flies beautifully

Verified purchase: Yes

Since it links with its own screen its great

Verified purchase: Yes